Shoe Drive for Haiti - Austin, TX



Soles4Souls: Raider Relief (Mount Union College)


Tulsa Shoe Rebuilders is Tulsa's oldest and finest shoe, boot and leather repair shop.

We are committed to our community and charitable organizations. To show our committment we particpate and contribute almost on a daily basis to those in need. Many times we offer services free or deeply discounted prices to those in need and sponsored by a charitable organization, entity or person doing charitable work that we recognize. Specializing in shoe repair, cowboy boot and work boot repair and recrafting, we have been in downtown Tulsa serving the U.S. since 1928 and we love our neighborhood, community and most of all, being of service to you.

When you recognize a need that we may be able to help with, please contact us in person, by phone or email.

The Tulsa Shoe Rebuilders Team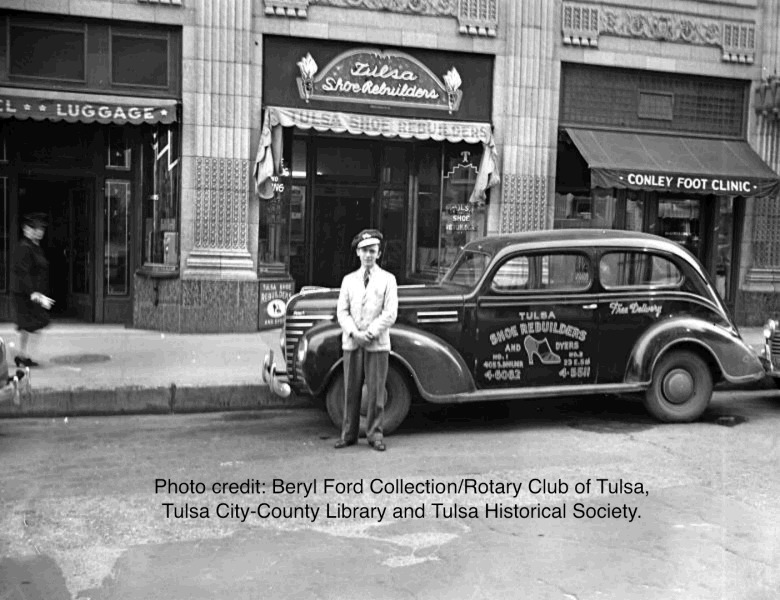 Photo credit: Beryl Ford Collection/Rotary Club of Tulsa, Tulsa City-County Library and Tulsa Historical Society.

Cowboy Boot Resoling & Repair From Start to Finish ...
(see other video for shoe repair and recrafting).


Snakeskin Clutch Purse Repair from dog bite
...see other videos for shoe repair and cowboy boot repair.


Puppy Dog Chewed This Pair of Western Boots...
Click here for the back story


How to save money with shoe repair.


Adding dance sole to bottom of sneakers for
New Kids on the Block concert at the BOK Center (2008)
...this is also a shoe repair sometimes done to dancing shoes.