Footwear Products Available
(coming soon)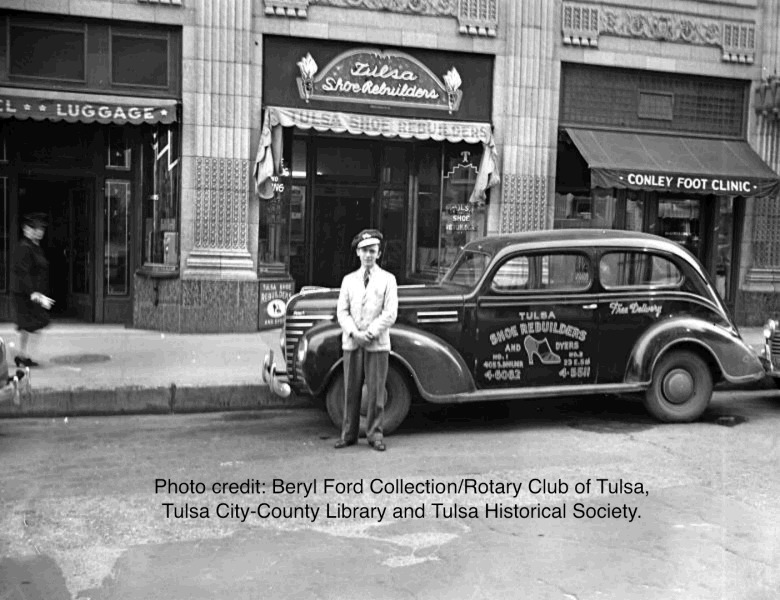 Photo credit: Beryl Ford Collection/Rotary Club of Tulsa, Tulsa City-County Library and Tulsa Historical Society.

Cowboy Boot Resoling & Repair From Start to Finish ...
(see other video for shoe repair and recrafting).


Snakeskin Clutch Purse Repair from dog bite
...see other videos for shoe repair and cowboy boot repair.


Puppy Dog Chewed This Pair of Western Boots...
Click here for the back story


How to save money with shoe repair.


Adding dance sole to bottom of sneakers for
New Kids on the Block concert at the BOK Center (2008)
...this is also a shoe repair sometimes done to dancing shoes.